Mar Brees Maltese Puppies for Sale
"Dogs are not our whole life.... But they make our lives whole"

Home (320) 367-2562 // krugers_2000@yahoo.com //cell (320) 841-2561

Please email or call.
No Texts Please.

Generally my puppies have short noses, heavy black points ( meaning black eye liner, lips and pads on feet.) I raise my Maltese with a watchful eye, the puppies are monitored daily and every measure is taken to assure the health and growth of the puppies. The puppies cannot have visitors until they are 6-7 weeks old. I let the puppies go to their new families at 11-14 weeks of age. The puppies will be up to date on their vaccines , worming and vet exam. I will assist you in any way possible to help the puppy make a smooth adjustment to their new home. I offer life time support with any questions or concerns you may have with your puppy or adult Maltese. You can feel very comfortable in adding one of my puppies to your family. I have extremely healthy genetics in my dogs.
I attend 30-40 hours of of educational seminars a year. I am a member of MN. Pet Breeders Association, we have Veterinarians, Food & Nutrient specialist, New born puppy care specialist , Managing adult breeding dogs and much more are included in our learning. I learn as much as I can so I can provide a happy, healthy puppy to your homes. I am a professional dog breeder and want to make sure all my puppies meet breed standards, and do my very best to provide you a Happy* Healthy* High Quality * Home Raised* companion that brings Joy & Love into your homes.
The puppies are socialized and raised in an animal ~ caring ~ knowledgeable ~ loving environment.
MarBrees Strive to raise & offer puppies that will bring you compliments about the quality & appearance of your new Family Companion!!

At anytime you cannot keep your puppy / dog, they always have a home here with me. Please don't resell or drop them off at a rescue, Humane society or shelter. Please never post them on Craigs list.No matter what the reason is that you can no longer keep them. Please let me know and I will help make arrangements to get them back to Mar Bress.

New litter born 4-26-16
3 Beautiful chubby healthy baby girls.
Deposit on this liter
1st. pick Cheryl F.





Callie & Punky
Jan 18th 2016
SMALL T Cup Male For Sale
( serious inquires only please)
Estimated adult weight 3-4 lbs.
"Chaps"
2 lbs. @ 15 weeks.
Very outgoing, fun, peppy and spunky!
Loves to be held & Pampered.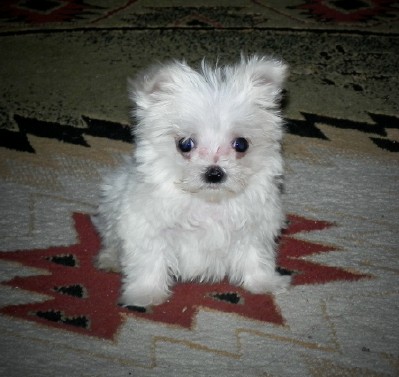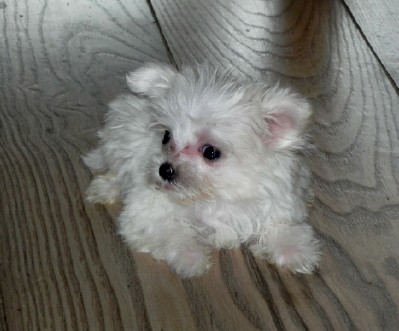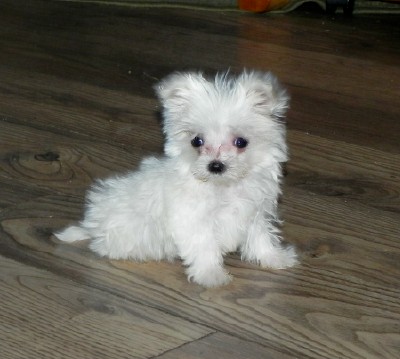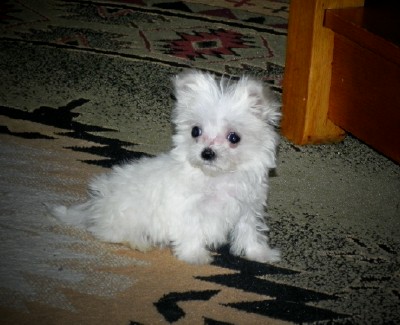 Ellie & Jones
Had 3 beautiful boys
( All puppies have been sold)
2/10/16

This litter has an exceptional hair coat, straight, silky, bouncy.
Both parents have excellent coats!

Male # 1 Sold Chirlyn T.
"Duke"
Estimated adult size 5-6 lbs.
This little sweetie has become part of their family, he has a new caring mom who has taken wonderful care of him and 2 young girls to hold, spoil and play with him.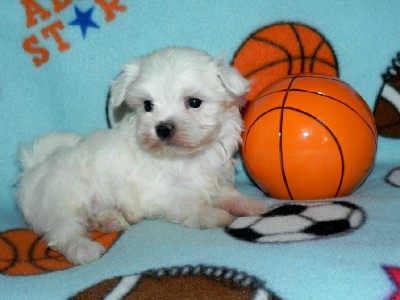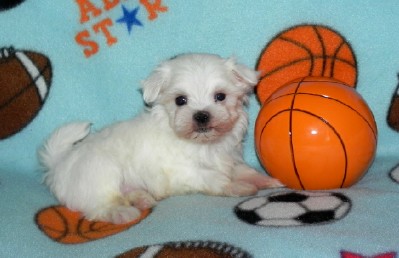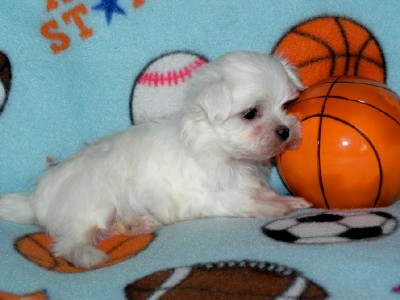 ********************************

Male # 2 Sold Mary H.
"Ely"
Estimated adult size 6-7 lbs.
Met Mary on the same day as delivering JoJo. Saved Mary 6 hours round trip. Was glad to help her out, as her husband is recovering from a fall and staying @ a nursing home. They have been waiting for this little guy to bring some Joy in their home.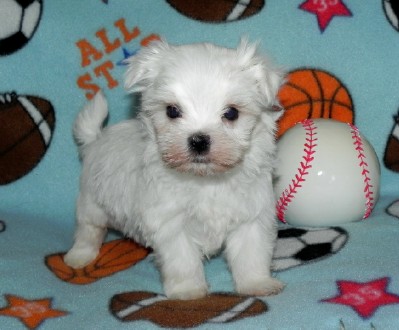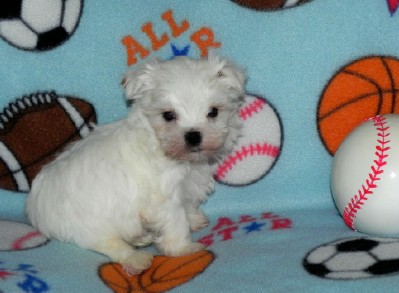 ********************************
Male # 3 Sold Alan A.
"JoJo"
Estimated adult size 6-7 lbs.
This little guy is a Pistol!! Super fun, outgoing, playful, and loves to play with his toys.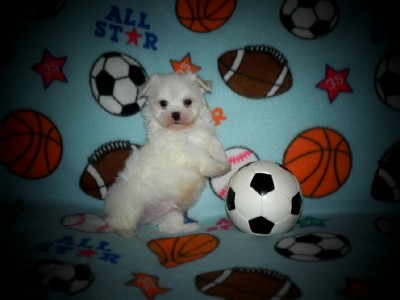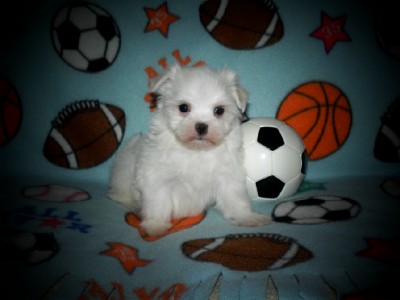 A special delivery made by me, this was a birthday present surprise for a mom of an NBA Player, was fun to see the excitement she had for her little "JoJo"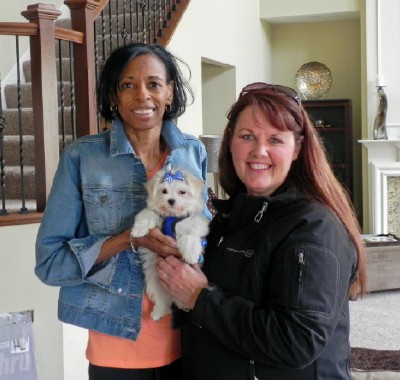 This was my second time delivering of a Maltese puppy to a mom on her birthday, from her Son who is a Pro Athlete.





Callie & Punky
Jan 18th 2016

VERY SMALL T Cup Male For Sale ( serious inquires only please)
Estimated adult weight 3 lbs.
"Chaps"
( Pictures taken @ 10 weeks)
8 weeks old / weight 13 oz.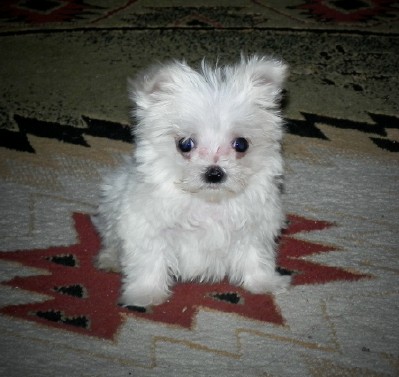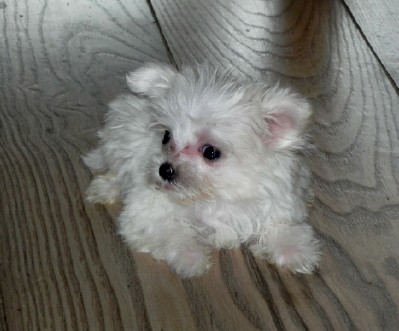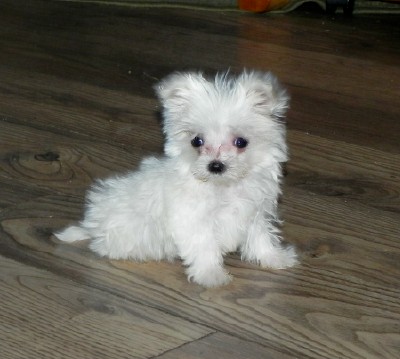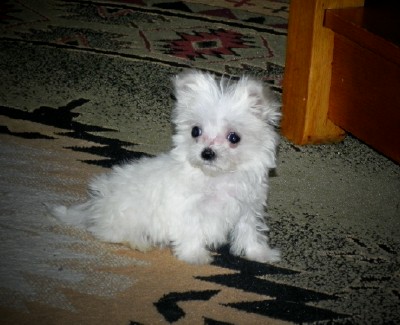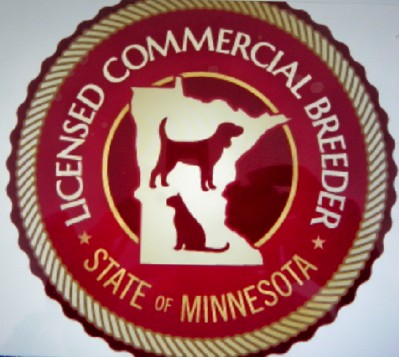 2015 MN. Passed a law if you have more then 4 litters a year,
( you are considered a commercial breeder) you need to be licensed.
Mn. Animal Board Of Health has done a great job with inspections and has been working very hard to work with dog breeders, to make sure everyone is doing the best job possible!