Mar Brees Maltese Puppies for Sale
"Dogs are not our whole life.... But they make our lives whole"

Updated 7/17/14
2 new litters born, 2 females / 6 males
I have 2 deposits for these litters now, excepting deposits for the male puppies.

Female # 1
Sold Denise & Wendy, FL.
This will be their 4th MarBrees Maltese puppy over the past 10 years. She will be spoiled and loved my her Human family, and her Maltese family awaiting her arrival.
"Fi Fi"
The smallest in the litter, she is bouncy and playful, has a nice coat, and a doll face.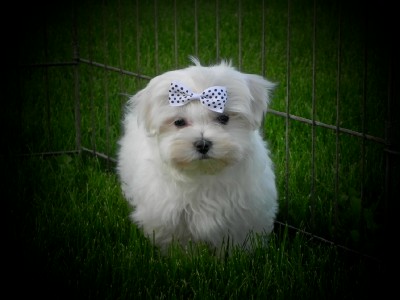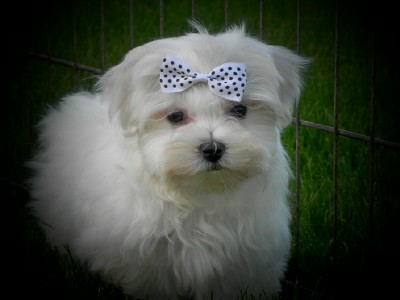 ****************************
Female # 2 sold Denise & Wendy, FL.
"Farrah"
On the calmer laid back side, nice full coat.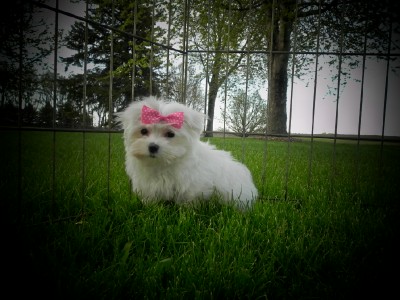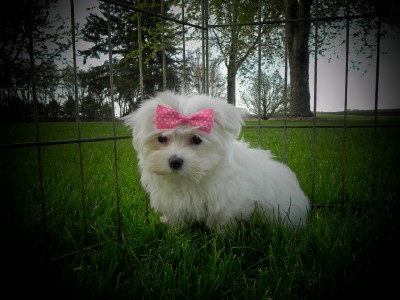 *********************************
Female # 3 sold Mike & Laurie Netherlands, MN
"Fiona"
Very sweet nice think coat, she is playful and bouncey.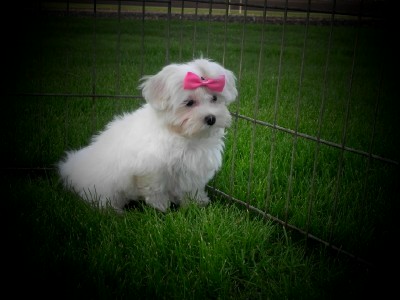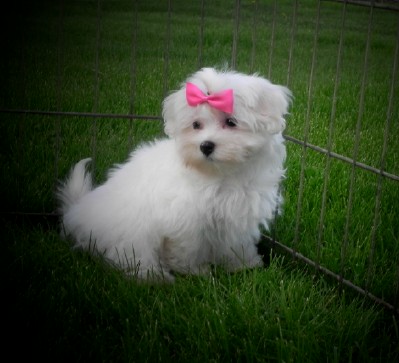 ***********************************
Male sold Cathy, MN.
"Frankie"
Very cuddly and sweet, super laid back and calm.
Frankie had Cathy from the minute she seen him on my site. His picture had been posted for 30 minutes when Cathy seen him. She and her husband came right away ( turns out there were only 65 miles from me) and Frankie went right to her, this was truly love @ first sight. The family has a beautiful little Lexie Angel that was called to heaven, and their hearts needed the love & companionship of little paws bouncing on their floors again. Frankie went to a mom & dad that will doubt over him daily.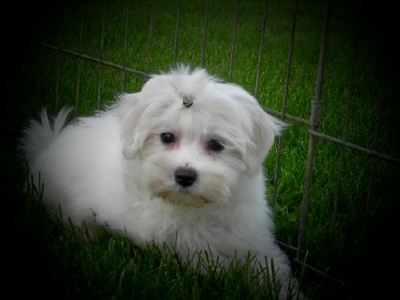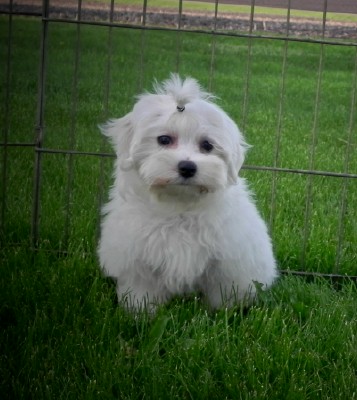 Percy & Goldmine
Date of Birth Jan 9th 2014

Female sold, Mn.
"Peachie"
This little girl is a T Cup
She has a very straight coat, will be about 4 lbs. very sweet and potty trained to the No Mess Tinkle Tray.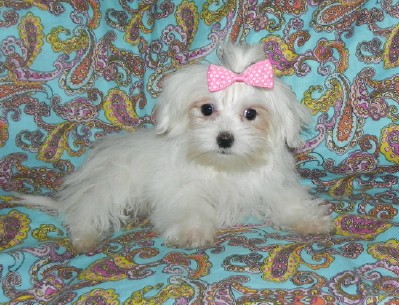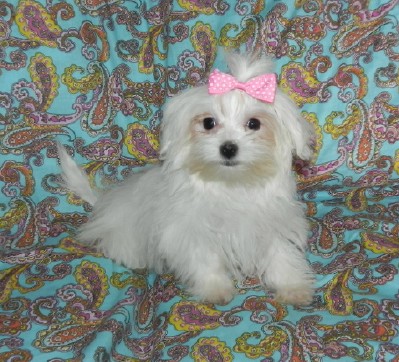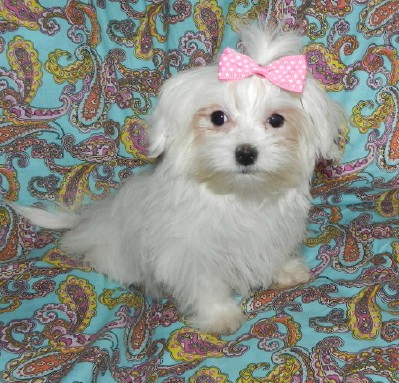 Maltese x Pom cross puppies
March 15th 2014
Mom is a Maltese dad is Griz my Pomeranian male. These will make exceptional pets. Maltese personality with color! These puppies will not require the daily grooming of a white Maltese. Super sweet personalities!
*****************************************
Black Male sold Gilson family, MN.
"Bear"
Bear is black with some silver coming through his face and paws. He is a real fun puppy, has a lot of zip and would be really fun for a family with kids. or an outgoing active person.